Guyz my gecko lays her eggs yesterday night, but it is deformed! I'am really worried for her. I don't know what should I do... ... It was pregnant when I brought it currently it is healthy but I don't why is this happening! Someone please tell me what to do. Cause I can't contact the seller already... ... [img]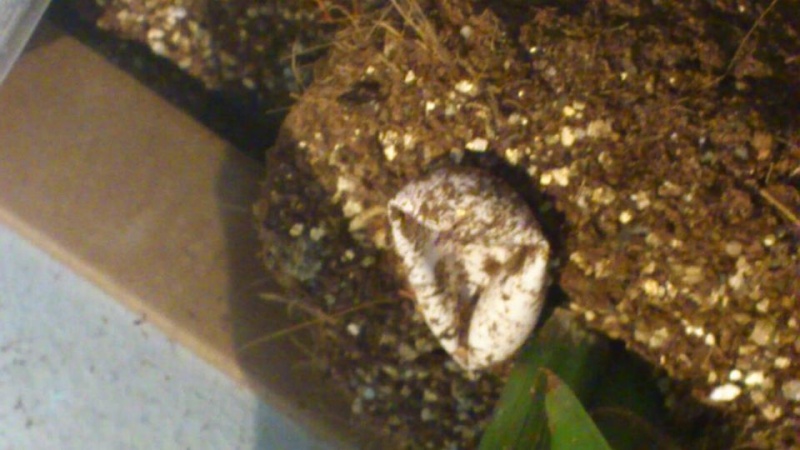 [/img]

esmond1992

Member



Status : No status yet...

---

Posts

: 2


Join date

: 2012-04-01
LGF Points : 8



That would be a slug, looks like. Usually the first eggs Leo's lay turn out slugs, or infertile.
No need to panic. She's just doing what comes natural to her. She should be able to get thru it just fine. Just remove any eggs she lays within a few hours and either incubate if you're set up for it or freeze them then throw them away. Duds like the one you picture there should just be frozen then thrown away.
_______________________________________________________________
"The Worst Sin to OUR Fellow Creatures is NOT to Hate Them...
But to be Indifferent to Them...THAT'S the Essence of Inhumanity"
~George Bernard Shaw~
Okay thxs!

Well, It is the first time I am dealing with Gecko eggs. Sad for me. But as long as she's healthy it dosen't matter

Thxs Kermit.

esmond1992

Member



Status : No status yet...

---

Posts

: 2


Join date

: 2012-04-01
LGF Points : 8



Don't be sad... the first clutch, even if ferrtilized, can end up being duds. She technically should lay up to about 4 clutches 2-3 weeks apart from eachother with 2-3 eggs each clutch so you have a chance yet to maybe get a viable egg from her. Like you said tho most imortant thing is that she stays healthy thru the experience. Feel free to update us often or if you have any more questions...
_______________________________________________________________
"The Worst Sin to OUR Fellow Creatures is NOT to Hate Them...
But to be Indifferent to Them...THAT'S the Essence of Inhumanity"
~George Bernard Shaw~
---
Permissions in this forum:
You
cannot
reply to topics in this forum