I posted before because i didn't know what was wrong with my geckos leg, the vet said it may be broken but its gotten worse and i can now see blood and white under the skin so i think it may be an abscess? any ideas? going to go to the vet tomorrow if i can get an appointment want it seen asap...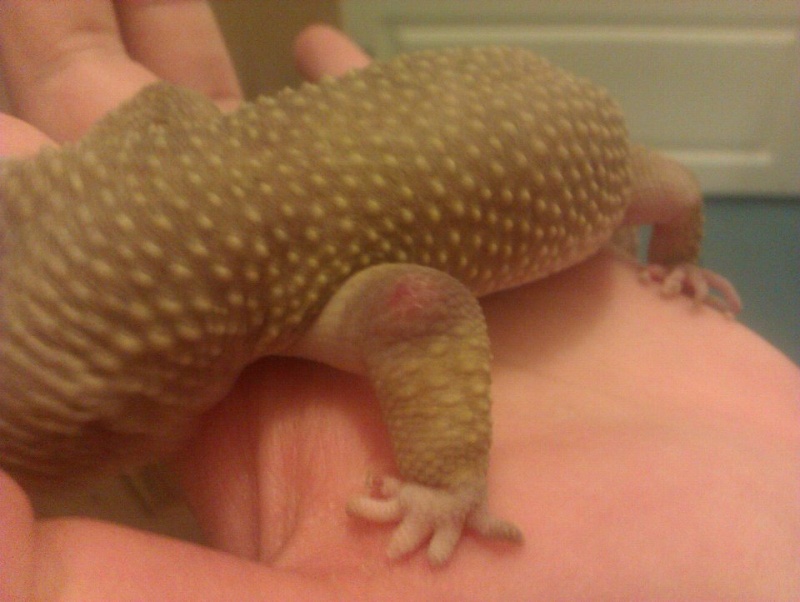 what its like now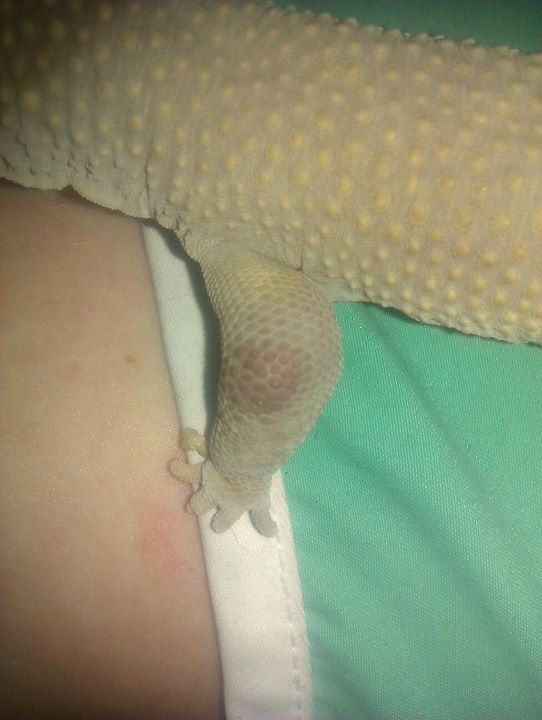 what it was like a week ago when the vet said it was a brake.
Member



Status : No status yet...

---

Posts

: 14


Join date

: 2012-02-24
LGF Points : 46



Looking like the starts of an abscess to me. Your going to need antibiotics with proper dosing. They might want to asperate some of the fluid in order to prescribe type specific antibiotics,.but he may just prescribe a broad spectrum antibiotic.
_______________________________________________________________
"The Worst Sin to OUR Fellow Creatures is NOT to Hate Them...
But to be Indifferent to Them...THAT'S the Essence of Inhumanity"
~George Bernard Shaw~
Forum Staff





Status : Local Housing Authority :)

---

Posts

: 2632


Join date

: 2011-02-24


Location

: North West Pa. USA
LGF Points : 3307



thank you! yes thats what i was thinking, not taking him to a specialist because we don't have any near but hoping the normal vet can prescribe something :/ if i can't get an appointment tomorrow do you think its ok to leave until monday? (its shut sunday) really worried about him

Member



Status : No status yet...

---

Posts

: 14


Join date

: 2012-02-24
LGF Points : 46



It's already been 2 weeks I don't think 2 more days is gonna kill him. Worst thing that can happen is it breaks open which is productive with abscesses as it helps drain the funk out.
_______________________________________________________________
"The Worst Sin to OUR Fellow Creatures is NOT to Hate Them...
But to be Indifferent to Them...THAT'S the Essence of Inhumanity"
~George Bernard Shaw~
Forum Staff





Status : Local Housing Authority :)

---

Posts

: 2632


Join date

: 2011-02-24


Location

: North West Pa. USA
LGF Points : 3307



---
Permissions in this forum:
You
cannot
reply to topics in this forum